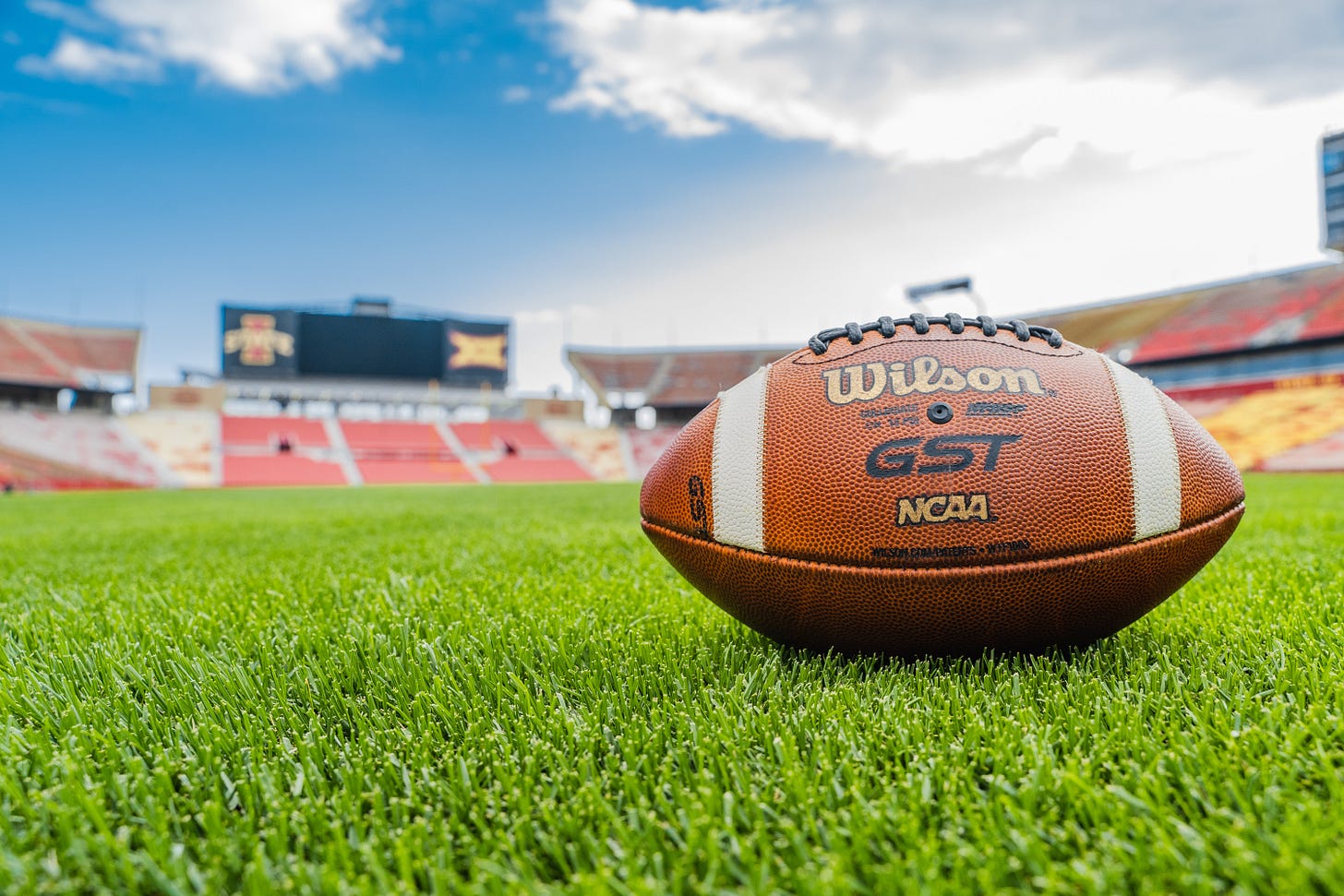 In college sports, money talks. Perhaps the biggest debate in sports right now is how the compensation of college athletes for their Name, Image, and Likeness (NIL) is inevitably changing the landscape of sports at the college level. From accusations of specific coaches and players to conversations about long-standing implications on college sports, Kudzu's Narrative Intelligence tool is tracking the NIL narrative.
The NIL narrative has been driven by 233 sources of U.S. Media across 847 unique narratives in the last 30 days.
The leading story surrounding this narrative by far is the drama between football coaches Jimbo Fisher and Nick Saban. Both Saban and Fisher were among the top keyword mentions in U.S. media regarding NIL, scoring 75 and 62 different mentions respectively.
After the Texas A&M team edged out Alabama for the top spot in the 2022 college football recruiting class, many questions were raised. Despite claims that the achievement was based purely on "merit and the undeniable draw of College Station," Saban thought that an underperforming 8-4 Aggies football team might be offering more than just merit.
Regarding the recruiting class, Saban made accusations about how the team pulled it off at an event in Birmingham. At the event, Saban was quoted saying, "A&M bought every player on their team" and that the current NIL model is "unsustainable" for college football. This phrase was concurrent with over 50 separate mentions of the phrase "bought every player" in U.S. media.
Subsequently, Saban denied his own use of leveraging the newly implemented system to his advantage, saying "We didn't buy one player," a phrase which was mentioned 48 times.
Fisher responded with his own blow, challenging Saban's status as the best college football coach and hinting that Saban has done "a lot of things you don't want to know."
As tensions spike between the two coaches, it is becoming evident just how much of ambiguity surrounds NIL deals. While most agree that compensating players is a good thing overall, the idea's implementation has been disorganized, to say the least. The loopholes that Saban claims allow teams like Texas A&M to pay for players shows that NIL deals are "the wild west" of college sports.
Saban did not only go after his former assistant, however, the coach also made accusations against Mississippi HBCU Jackson State University. The same night that he challenged Jimbo Fisher, Saban accused Jackson State of paying a player $1 Million to play for Jackson State under Deion Sanders.
While Saban did not explicitly refer to Travis Hunter as being the player who received the money, Hunter took the hint. The day after Saban's comments were made, Travis Hunter tweeted "I got A mil? But my mom still stay in a 3 bedroom house with five kids?" in a clear rebuttal to Saban's claims.
The media's attention to Saban's accusations is reflected in the Kudzu brief as football player Travis Hunter and Jackson State head coach Deion Sanders take some of the top spots in the narrative. Through his comments, Saban made it clear that not even schools outside of The Power Five are an exception to the integrity of college football.

The narrative also looks at a bigger scope of what NIL means for college football, most notably: the transfer portal. As NIL deals have become allowed, this has made the temptation to transfer even stronger. While teams still cannot directly compensate college football players, the NIL opportunities at schools have not been made equal.
Alumni and other boosters of college sports programs are so directly involved that NIL deal promises essentially act as a promised salary from a team, though the schools aren't technically paying. While this pays off for some schools, picking up huge talent via transfers, others are left with much less to offer. These varied opportunities have "created an environment ripe for tampering." The tampering has become clear from seemingly random college commits to teams significantly outperforming their pre-NIL team's recruiting.
While Saban can't change the rules regarding how college football programs acquire talent, he has led the conversation that might do just that. From exposing coaches, players, and the NIL framework itself, Saban has reignited a debate that seeks to level the playing field. Narrative Intelligence shows that people are paying attention to the mess that is the current state of NIL deals. The debate that is far from over.
You can continue to track the NIL conversation with this brief, which updates automatically: