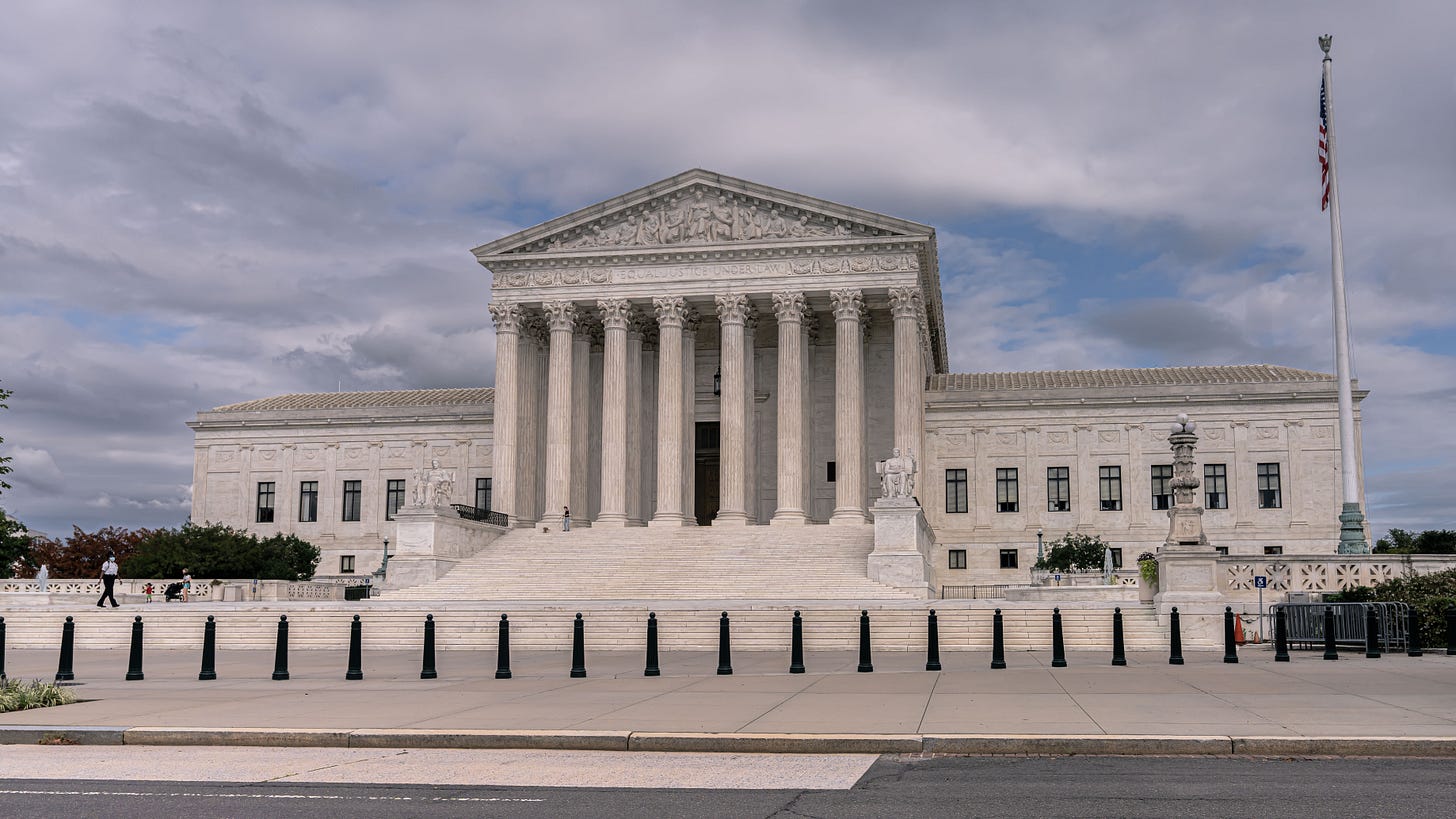 Following the monumental supreme court decision that overturned Roe v. Wade, one justice, in particular, is in the spotlight. Despite a decision that saw a 6-judge majority, Justice Clarence Thomas has received the most media coverage by far. A narrative search of "Supreme Court" in U.S. Media shows that Justice Thomas appears 2,100 times, more than any judge who voted on the Dobbs v. Jackson case. Data trends surrounding Thomas uncover the narrative in U.S. Media.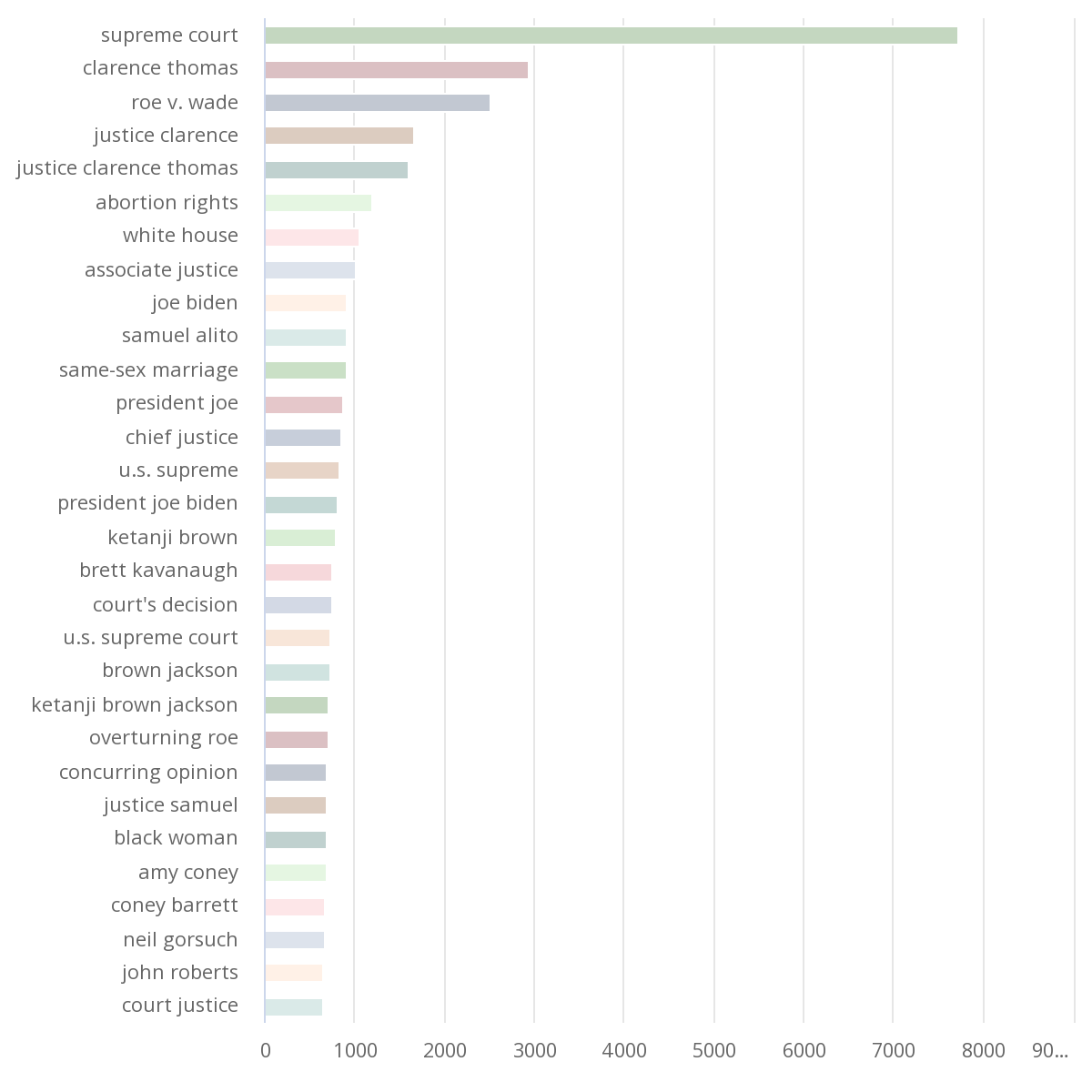 A list of top keywords associated with Clarence Thomas clears up why the media has fixated on this justice in particular. Coming in with mentions from 278 different sources is the phrase "concurring opinion." Although other judges wrote concurring opinions, Clarence Thomas's was especially controversial.
In his opinion, Clarence Thomas challenged the court's previous decision on same-sex marriage. This challenge was circulated in U.S. Media as same-sex marriage appears from 274 different sources in articles related to Clarence Thomas. In justice Thomas' concurring opinion, he stated that judges "should reconsider all of this Court's substantive due process precedents." Included in these precedents is Obergefell v. Hodges, the SCOTUS decision that legalized same-sex marriage in the United States. Even hidden in a 213-page document, this statement did not fall on deaf ears.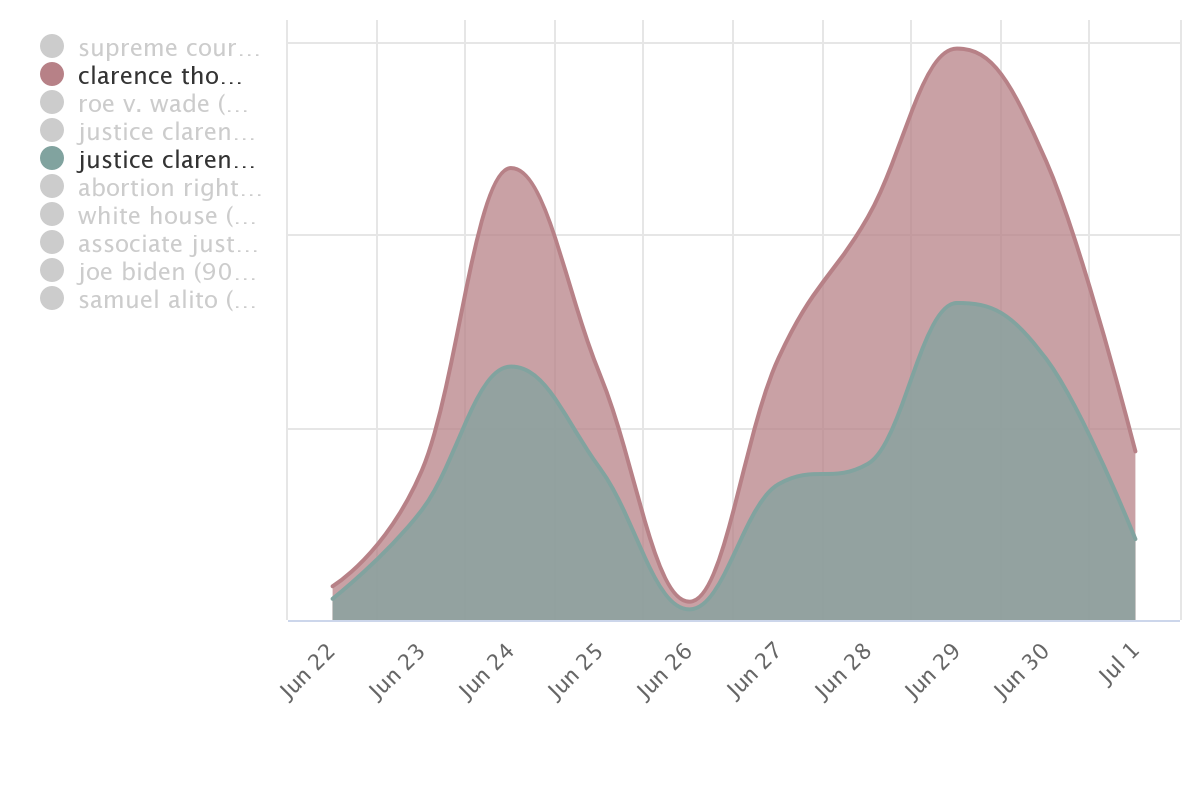 Though Roe v. Wade coverage is beginning to slow down, the media has not let Clarence Thomas off the hook. Interestingly, mentions of "Justice Clarence Thomas" and "Clarence Thomas" have increased since Dobbs's initial decision was announced. Clarence Thomas has become even more of a focal point while the media grapples with the implications of Thomas' opinion.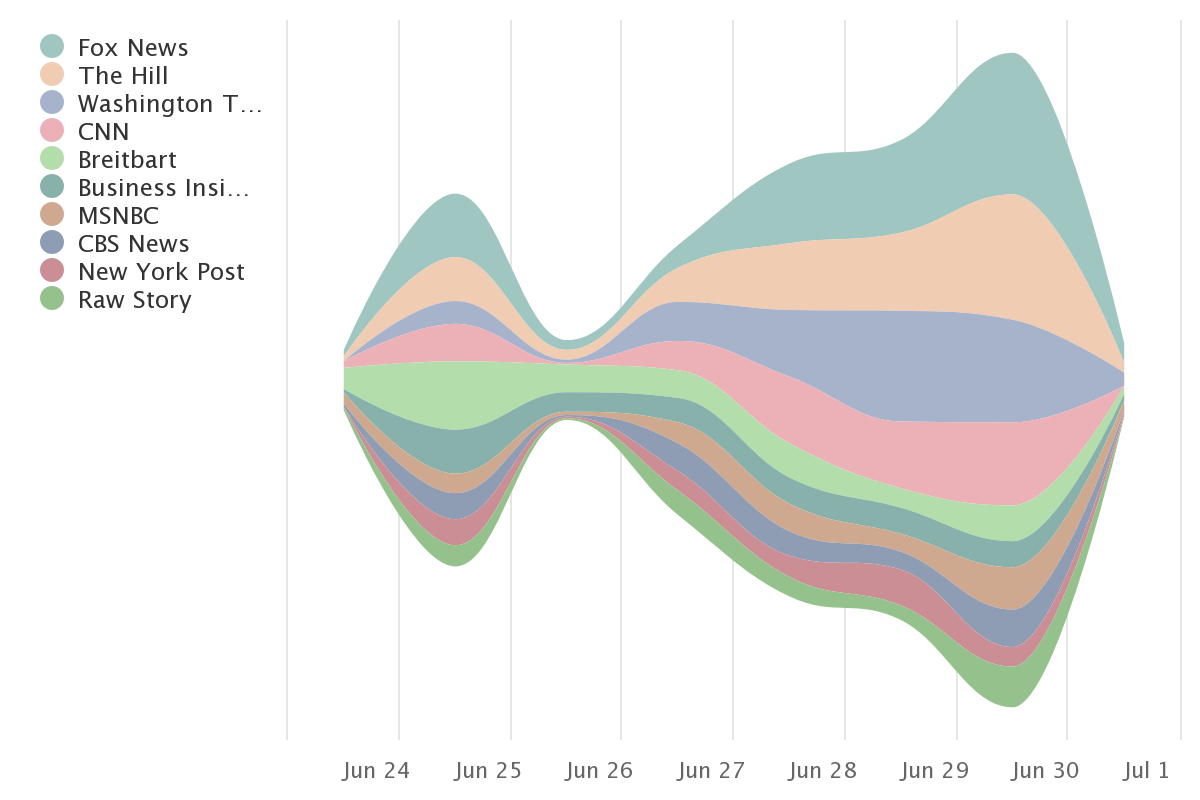 Following one of the most significant SCOTUS decisions ever, the justices have returned to work at normal. Some recent decisions resulted in:
Reinforcing a coach's right to pray on a playing field.
Limiting the EPA's regulatory authority.
Giving Biden jurisdiction to end the "Remain in Mexico" policy.
These decisions have only added to the controversy surrounding the judge.
In addition to recent decisions throwing Clarence and the others in the spotlight, Ketanji Brown Jackson has joined the court. The court's newest member, Ketanji Brown Jackson, was mentioned 772 times in association with Clarence Thomas. As Jackson takes her Supreme Court seat, the media has already contrasted her with Thomas. Some opinion pieces emphasize this with titles such as "What Ketanji Brown Jackson can teach Clarence Thomas about judicial ethics." While Jackson's appointment does not change the ideological balance on the court, the media has certainly framed her as a counter to Thomas.
In the wake of a decision that shook the world, Thomas has received more criticism than many of the other justices combined. While the justice is one of several that made the final decision, it is clear that he has the biggest target on his back. The implications of Clarence Thomas's opinion are huge, and the media has formed a narrative that places him right at the center of the Supreme Court's decision.
To see more on the Clarence Thomas narrative as coverage progresses, see this EdgeTheory narrative intelligence brief: